Hi, I'm Minh.
I do cybersecurity.
I'm a 19 year old security researcher studying Computer Science at the University of Illinois at Urbana-Champaign.
In my free time, I play CTFs and code random things.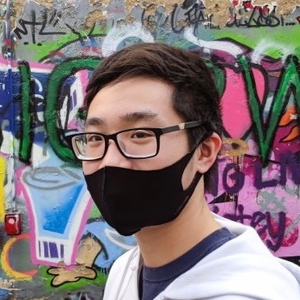 Below are some of my experiences.
SIGPwny
I'm humbled to be one of the club admins for SIGPwny (the Special Interest Group for Information Security at UIUC). I help run our weekly presentations, organize events and socials, and play CTFs with my talented peers! We also run UIUCTF in the summer!
101sec Cyber Team
During high school, I established 101sec as a student-led program with the mission to make infosec engaging for students. I helped organize events, recruit new members, and educate others about cybersecurity. Today, I continue to mentor the team.
FIRST Robotics
I'm proud to have competed in FIRST robotics for over eight years and I'm honored to be a part of FIRST alumni. During my time with WildStang (FRC 111), I worked heavily with Java using a custom framework to program functions for the robot. I also developed strong communication and teamwork skills.
National Honor Society
National Technical Honor Society
AP Scholar with Distinction
Illinois State Scholar
RMHS '21 Graduate with Highest Honors
RMHS '21 Information Technology Senior Medallion
CyberPatriot X - 3rd Place Illinois
CyberPatriot XI - Semifinalist, 2nd Place Illinois
CyberPatriot XII - Semifinalist, 2nd Place Illinois
CyberPatriot XIII - National Finalist (Top 12), 1st Place Illinois
| Name | Rank | Team or Alias |
| --- | --- | --- |
| NCL Spring 2018 Preseason | 789 / 3124 | WhiteHoodHacker |
| NCL Spring 2018 Individual Game | 577 / 2452 | WhiteHoodHacker |
| NCL Spring 2019 Preseason | 104 / 4482 | WhiteHoodHacker |
| NCL Spring 2019 Individual Game | 60 / 3607 | WhiteHoodHacker |
| ångstromCTF 2019 | 383 / 1570 | verybad |
| NCL Spring 2019 Team Game | 61 / 548 | 101sec |
| NCL Spring 2020 Preseason | 9 / 5379 | WhiteHoodHacker |
| NCL Spring 2020 Individual Game | 68 / 5357 | White |
| NCL Spring 2020 Team Game | 97 / 925 | 101sec |
| TJCTF 2020 | 474 / 1205 | 101sec |
| LBC2 2021 Advanced Division | 4 / 16 | 101sec |
| NCL Spring 2021 Preseason | 11 / 5794 | White |
| NCL Spring 2021 Individual Game | 5 / 4180 | White |
| National Cyber Scholarship Competition 2021 | 10 / 3277 | WhiteHoodHacker |
| CIHSCDC 2021 | 1 / 8 | 101sec |
| TAMUctf 2021 | 31 / 343 | ACS Sirius |
| HackTheBox Cyber Apocalypse 2021 | 112 / 4740 | bob |
| FAUST CTF 2021 | 32 / 77 | Applied Cybersecurity Society |
| HSCTF 8 | 13 / 1162 | icypete |
| redpwnCTF 2021 | 3 / 1416 | OpeOnlyOverflows |
| UIUCTF 2021 | Organizer | SIGPwny |
| CSAW '21 Qualifiers | 2 / 1214 | SIGPwny |
| PBjar CTF 2021 | 11 / 560 | [sqrt(-1) + 1] |
| Aviation ISAC Collegiate CTF | 8 / 22 | IrisSec |
| pbctf 2021 | 26 / 210 | IrisSec |
| NCL Fall 2021 Preseason | 2 / 6506 | [email protected] |
| SIGPwny Fall CTF 2021 | Organizer | SIGPwny |
| NCL Fall 2021 Individual Game | 103 / 6475 | White |
| MetaCTF Campus Party Canada CTF 2021 | 5 / 28 | WhiteHoodHacker |
| NCL Fall 2021 Team Game | 8 / 3910 | TNTECH |
| CPTC 2021 Western Regional | N/A | UIUC |
| MetaCTF CyberGames 2021 | 4 / 1343 | SIGPwny |
| Dragon CTF 2021 | 50 / 247 | SIGPwny |
| MetaRed International CTF 2021 - 5th Stage | 4 / 144 | SIGPwny |
| Tracer FIRE 10 @ UIUC | 1 / 13 | table3 |
| CyberSEED 2022 | 3 / 119 | SIGPwny |
| PlaidCTF 2022 | 27 / 431 | Cornfield Computer Crew |
| Wolverine Security Conference CTF 2022 | 3 / 516 | SIGPwny |
| CrewCTF 2022 | 9 / 758 | SIGPwny |
| b01lers CTF 2022 | 4 / 653 | SIGPwny |
| CypherCon 2022 OSINT CTF | 1 / 31 | SIGPwny |
| ångstromCTF 2022 | 92 / 1180 | SIGPwny |
| BYUCTF 2022 | 6 / 435 | SIGPwny |
| DEF CON CTF Qualifier 2022 | 76 / 470 | Cornfield Computer Crew |